Karma Unlimited: there is no such thing as too many 'thank-you's.
Today, we simply decided that more karma is good and removed the limits.
Now you can send multiple karma points per requests and unlimited karma per month: visit karmabot.chat. It's fun, it's free.
@user 4+
@user +++++
@user @anotheruser ++++ Thanks people!
@channel 20+ Awesome job everyone, thanks!
Or you could use Slack action menu for that.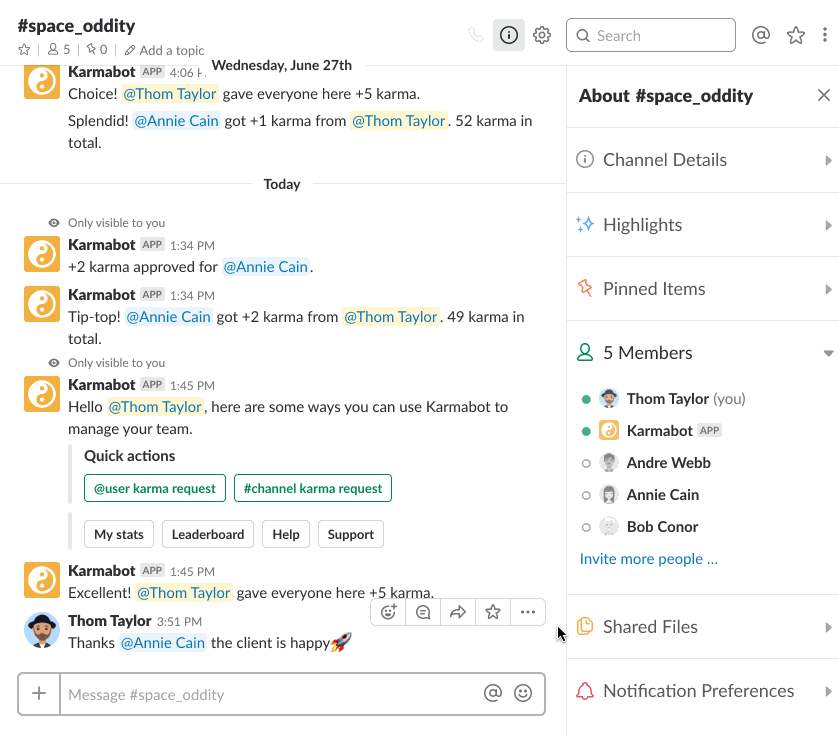 Other new features and improvements (November 2019)
Private karma
Using the same Slack actions, you can choose to send your karma privately.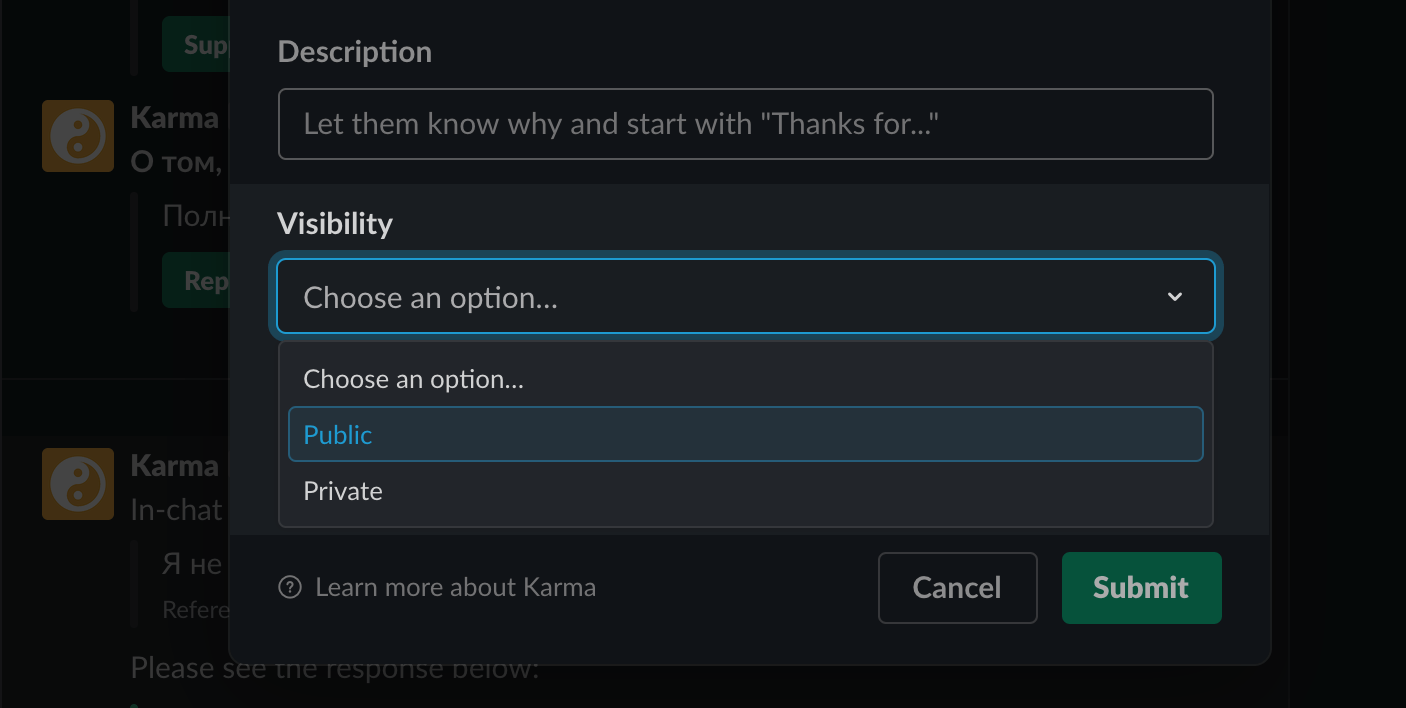 Company-wide profile
Now, managers can see how their teams perform and how the company values are propagating, and tons of other metrics at Company profile page.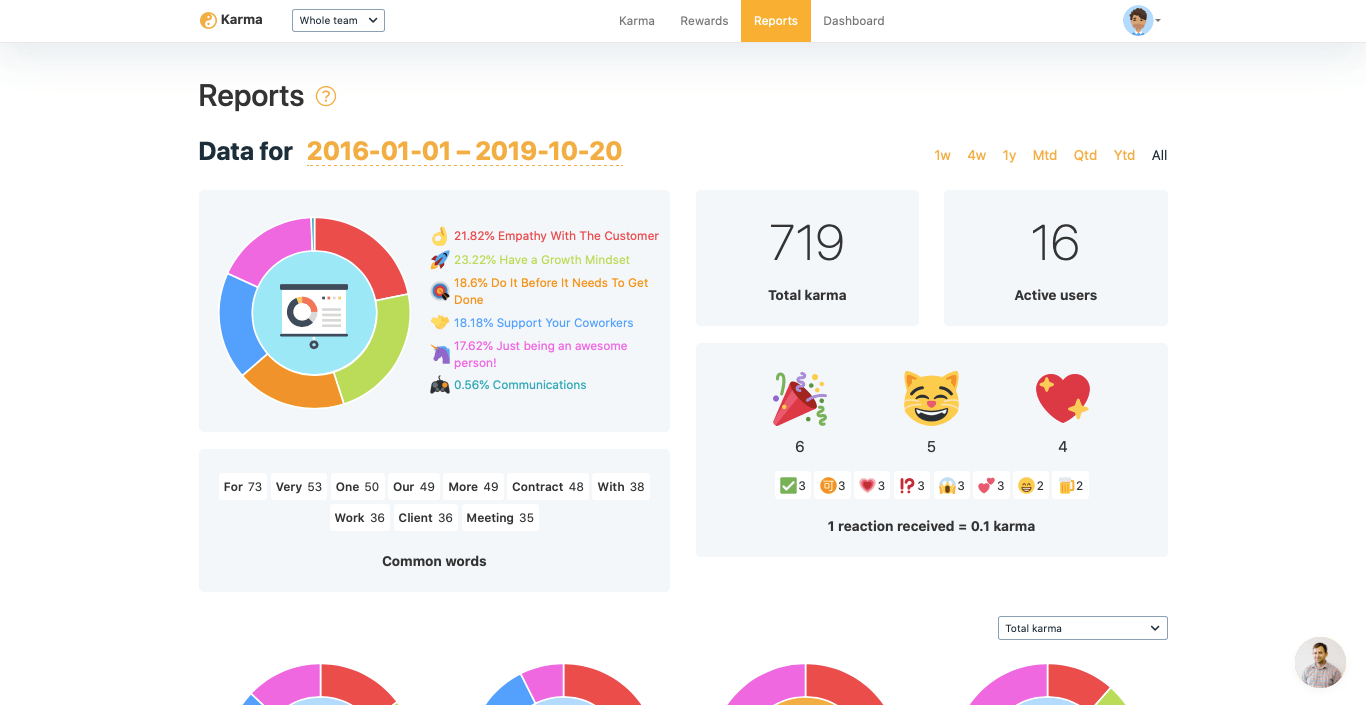 Follow features and improvements at Karma Changelog.
What is Karma?
Karma: peer appreciation and recognition system for business chats. How much does your team appreciation cost? Check out our interactive Return on Investment Calculator.
⭐ Top Pick at MS Teams Store ⭐ Featured app at Slack Marketplace ⭐ 400k+ users
Try Free Karma for Slack today: free interactive demo below