Removed from the classroom and separated from their classmates and teachers, many students have struggled with a lack of feedback.
Against the backdrop of a global pandemic, remote learning has become more important than ever. Teachers and students alike are attempting to adjust to an online education model, a virtual learning environment.
Karma, our intuitive tool for reinforcing feedback, plays a vital role in remote classroom environments when students are learning and submitting their work online. If you are a teacher wondering how you can inspire your students from afar, keep reading. We're going to delve into how teachers across the globe are using Karma to reinforce student feedback.
Karma Replaces The Red/Green Pen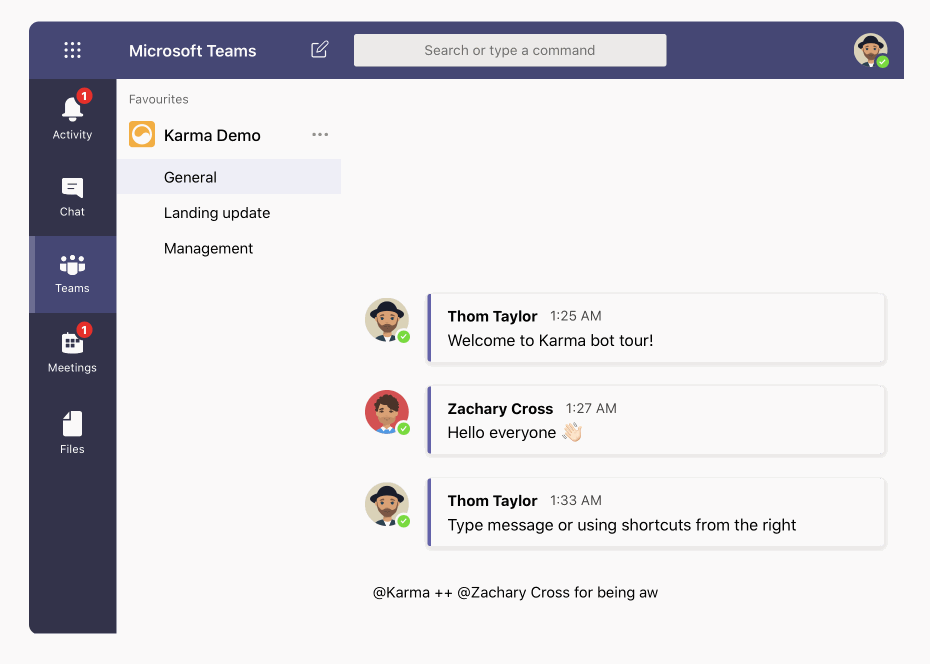 For decades, the preferred form of providing feedback to students was the red pen. Papers were submitted, teachers reviewed them, and scribbled down notes, suggestions, and corrections before returning them to students. It was seen as the most efficient way of delivering feedback, but these days are long in the past.
Today, advances in software and technology make it easier for teachers to provide much-needed feedback remotely in a virtual learning environment. Karma is quickly becoming a go-to tool for schools to use within Microsoft Teams as a way to reinforce feedback. Most students respond well to it – if it is delivered in an engaging way. Feedback can be an incredibly powerful motivator but the overall effectiveness always comes down to delivery.
Online Feedback Is Faster With Karma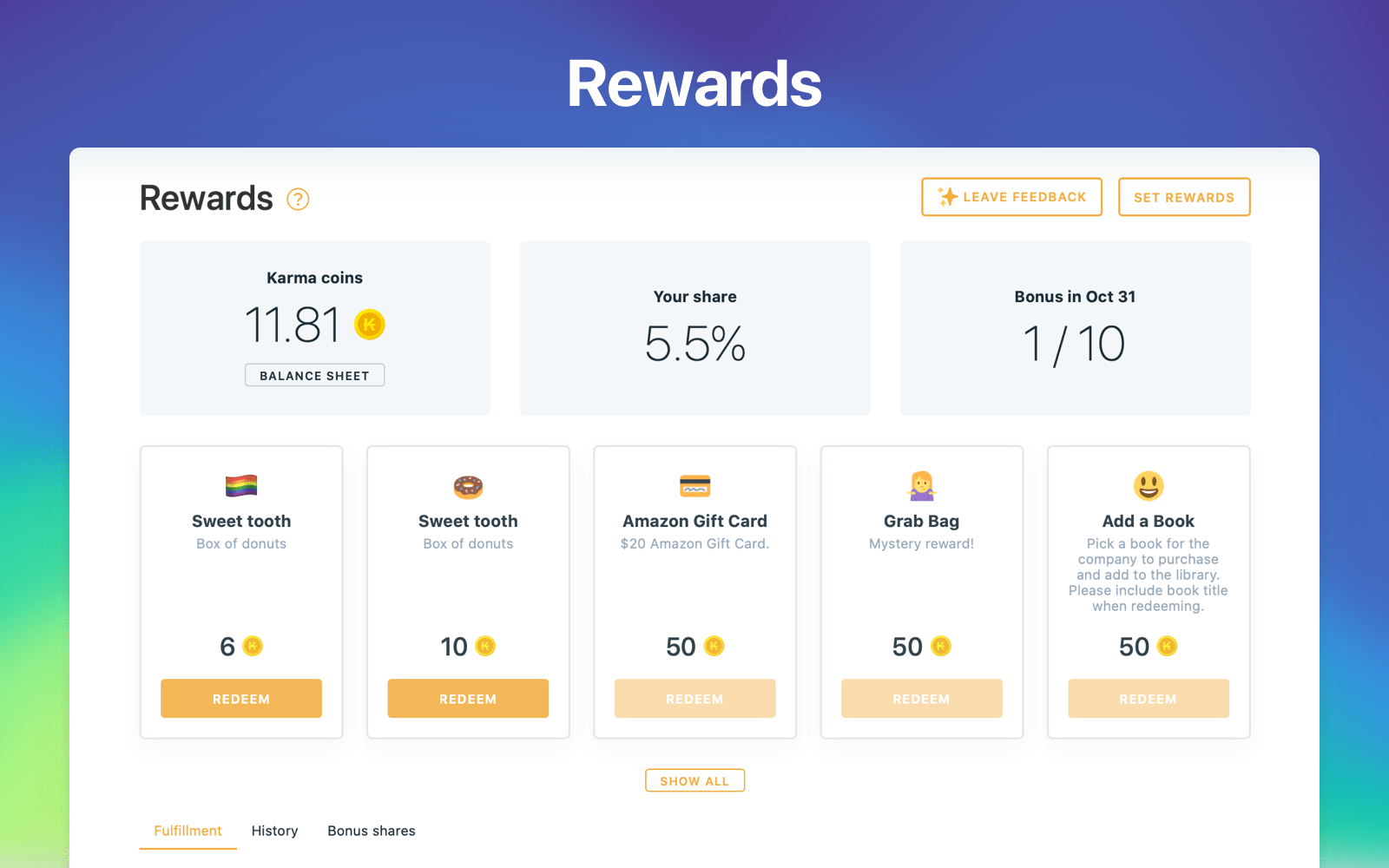 A case study compiled by the British Journal of Educational Technology found that feedback given via software was faster to mark and return to each student. Teachers save time using this method compared to the traditional handwritten option physically returning the work to each student.
The same case study highlighted the importance of timely feedback as well, as referenced by Gibbs & Habeshaw in 1993. Many students have grown up with smartphones and tablets. They are used to receiving fast responses to emails, while older family members may recall sending letters and waiting for replies.
It makes sense, then, that the expectation of receiving a quick response to submitted schoolwork is more prevalent among today's students. The research suggests and supports the idea that speedy feedback is good for sustaining motivation and inspiration.
That source of motivation is more important today when students have no idea when it will be safe for them to return to the classroom. Even when they do return, it could be on a part-time basis. Teachers have been using Karma via Microsoft Teams to give their students praise in the same way that they would in a classroom.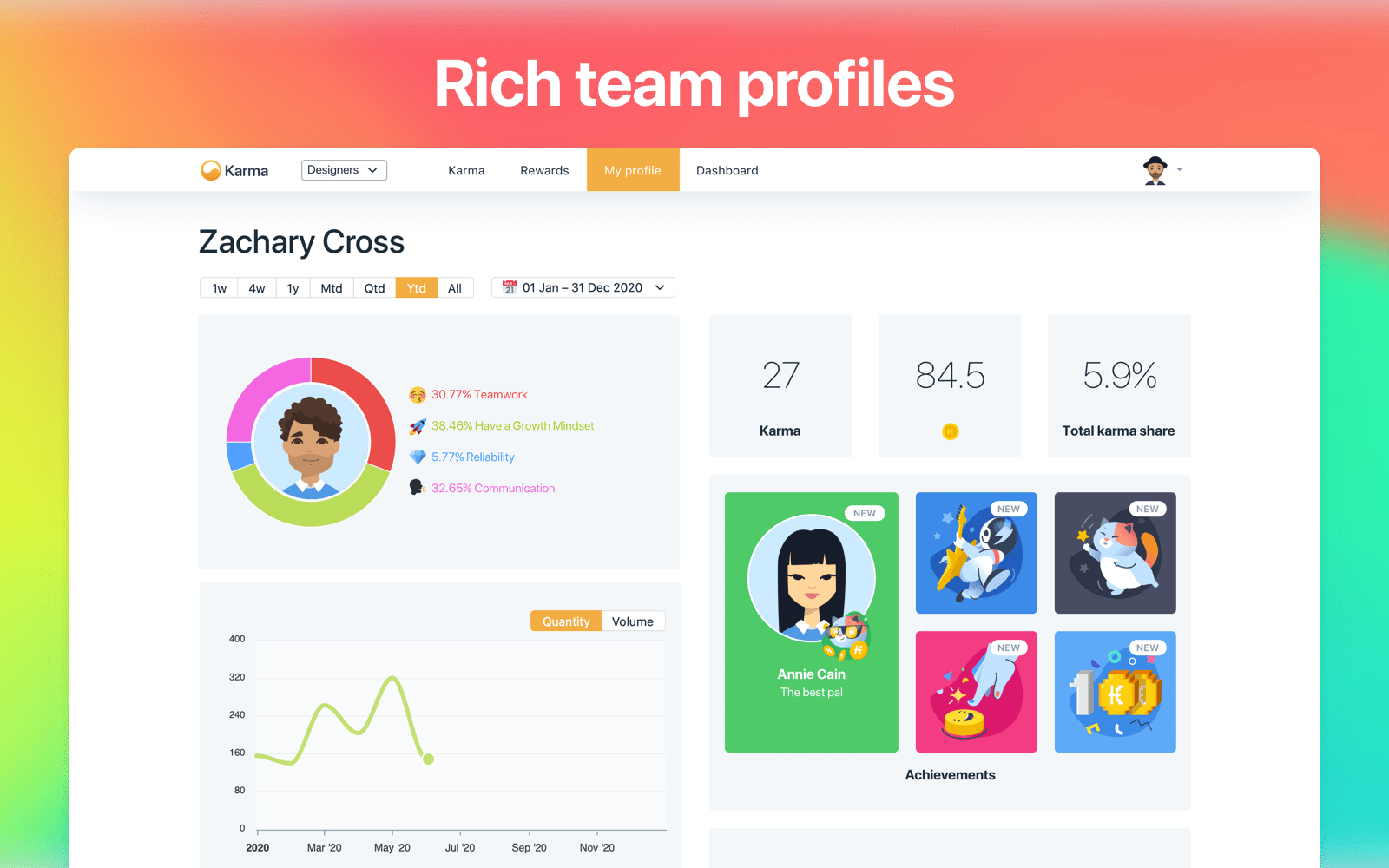 We recently received a testimonial from a teacher that has been using Karma to reinforce feedback in their virtual classroom:
"As our school closed for lockdown, we quickly moved to the Microsoft Teams platform to continue teaching and learning. We needed a way to give the students praise the same way that they would receive it in the classroom. We give Karma for attending lessons on time, returning assignments, and active engagement on the teaching platform".
"Our students are loving it, and compete for points by turning up for lessons and doing their work! We have found Karma invaluable to our success in keeping our students engaged with teaching and learning. Support is fast, friendly and we are very pleased with this product". — More customers' reviews at G2.com »
Reinforcing Feedback Study From Science Direct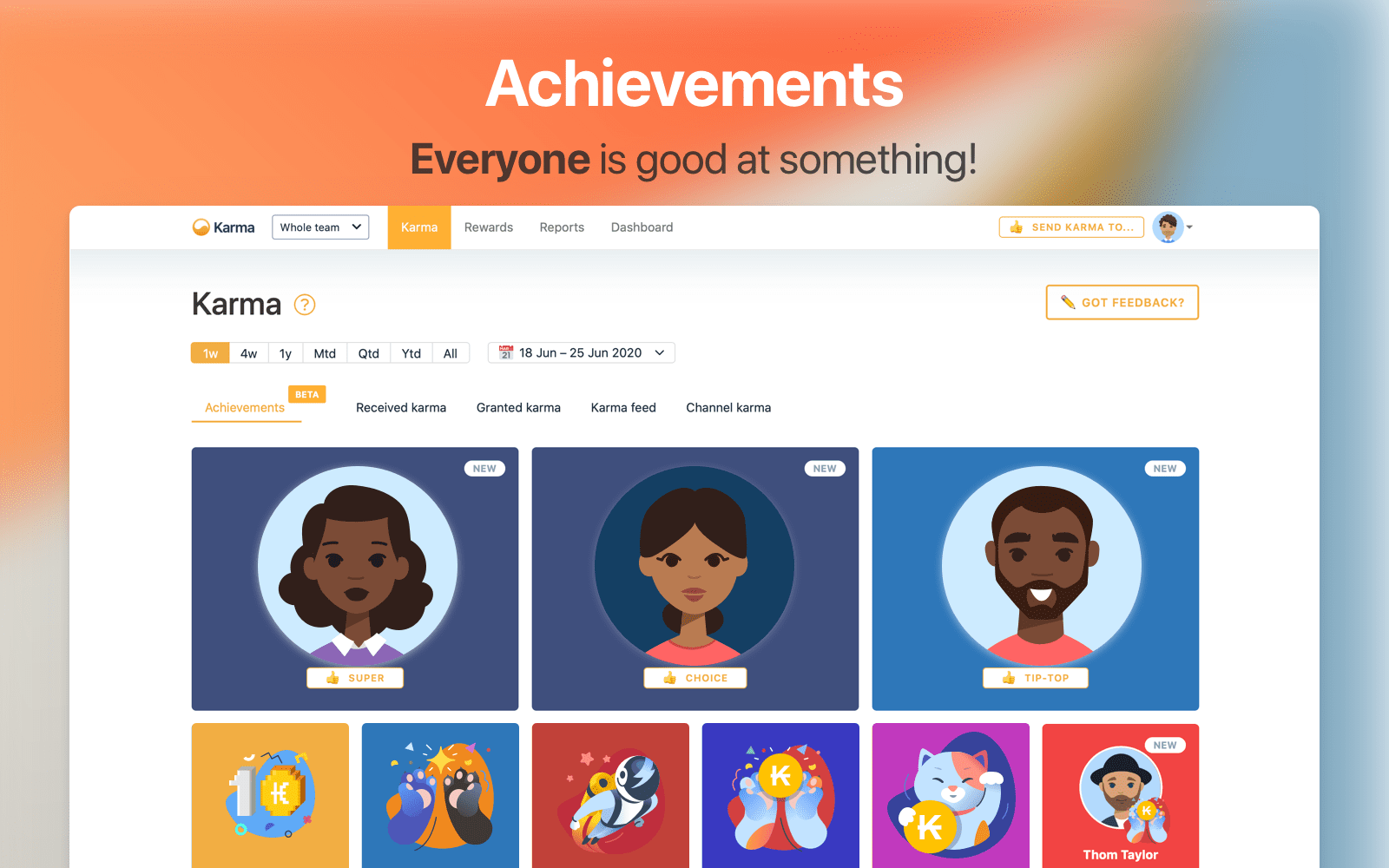 The role of online peer assessment and different approaches to providing feedback was evaluated in a study exploring peer feedback, conducted by Sheng-Chau Tseng and Chin-Chung Tsai. During the study, evaluations were conducted by the experts and by the 184 students who were participating in the research.
Over three rounds of assessments, the validity of the feedback received was viewed similarly by the students and experts alike. Furthermore, four types of online feedback were assessed:
Reinforcing
Corrective
Didactic
Suggestive
The aim was to see if one form of online feedback led to better responses and results from the students than the others. The researchers found that reinforcing feedback was by far the best indicator of improved projects in the future. In contrast, didactic feedback may have a negative effect, as might corrective feedback.
We may reasonably assume that corrective feedback would highlight a student's mistakes rather than focusing on the positives, which is what reinforcing feedback would do. The study also found that suggestive feedback played a positive role early on but did not have as powerful an effect later in the learning process.
This is yet more proof that reinforcing feedback in an online education environment could just be the most powerful and positive tool a teacher can leverage as they navigate the new territory they find themselves in with their students during 2020.
The Power Of Reinforcing Feedback Digitally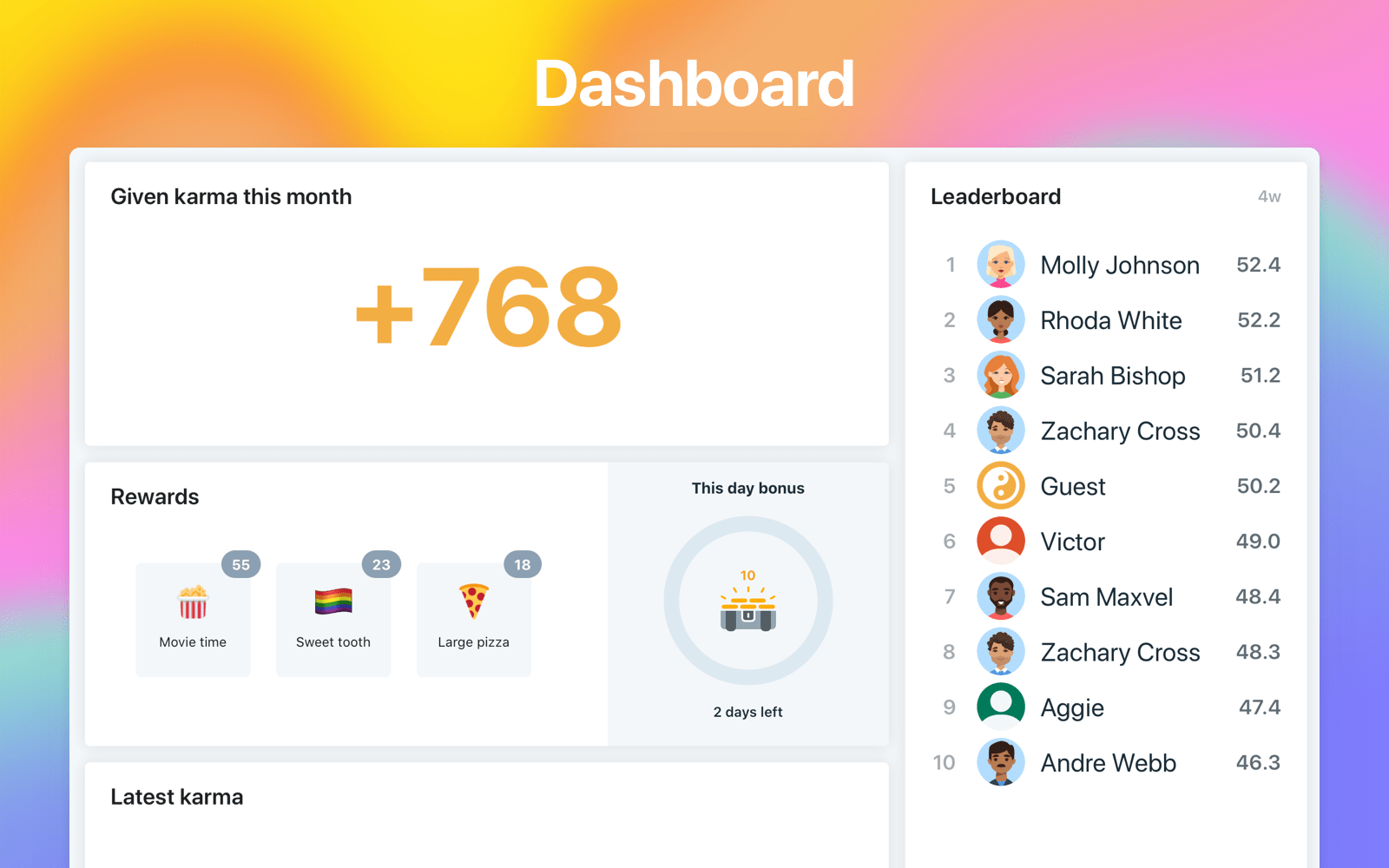 The study shows that digital feedback is rated by students as better than other forms of feedback. As we move forward from the COVID-19 pandemic, schools should be exploring the adoption of tools like Karma to "digitize" their ability to give feedback to students in this new world of remote learning.
Remote learning has downsides, of course – nothing replaces the enjoyment of seeing friends at school each day. However, with a tool like Karma to provide a supportive framework that everyone can tap into, a virtual learning environment can be transformed into a place that fosters good-natured competitiveness among students.
Add Karma To Microsoft Teams or Slack To Make Feedback Easy