Remember back to a time when we would say things like "when everything is back to normal in a week or two?" Then the lockdown kept being extended, more and more guidelines were put in place and life as we knew it changed completely. Well, congratulations on making it through an entire year of a global pandemic!
To slow the spread of the COVID-19 virus, changing the way we interact became a top priority. The way we attend school, socialize with friends, and do our jobs. We became separated by anyone outside of our bubble by computer screens. This sudden change unsurprisingly caused a lot of new difficulties. Thankfully, it was not without its benefits, either.
Miro has recently published a report on how remote work has changed the workplace and work/home life balance. Their survey asked 1000 employees questions on remote working and how it has changed both their personal and professional lives.
Here is what we've learned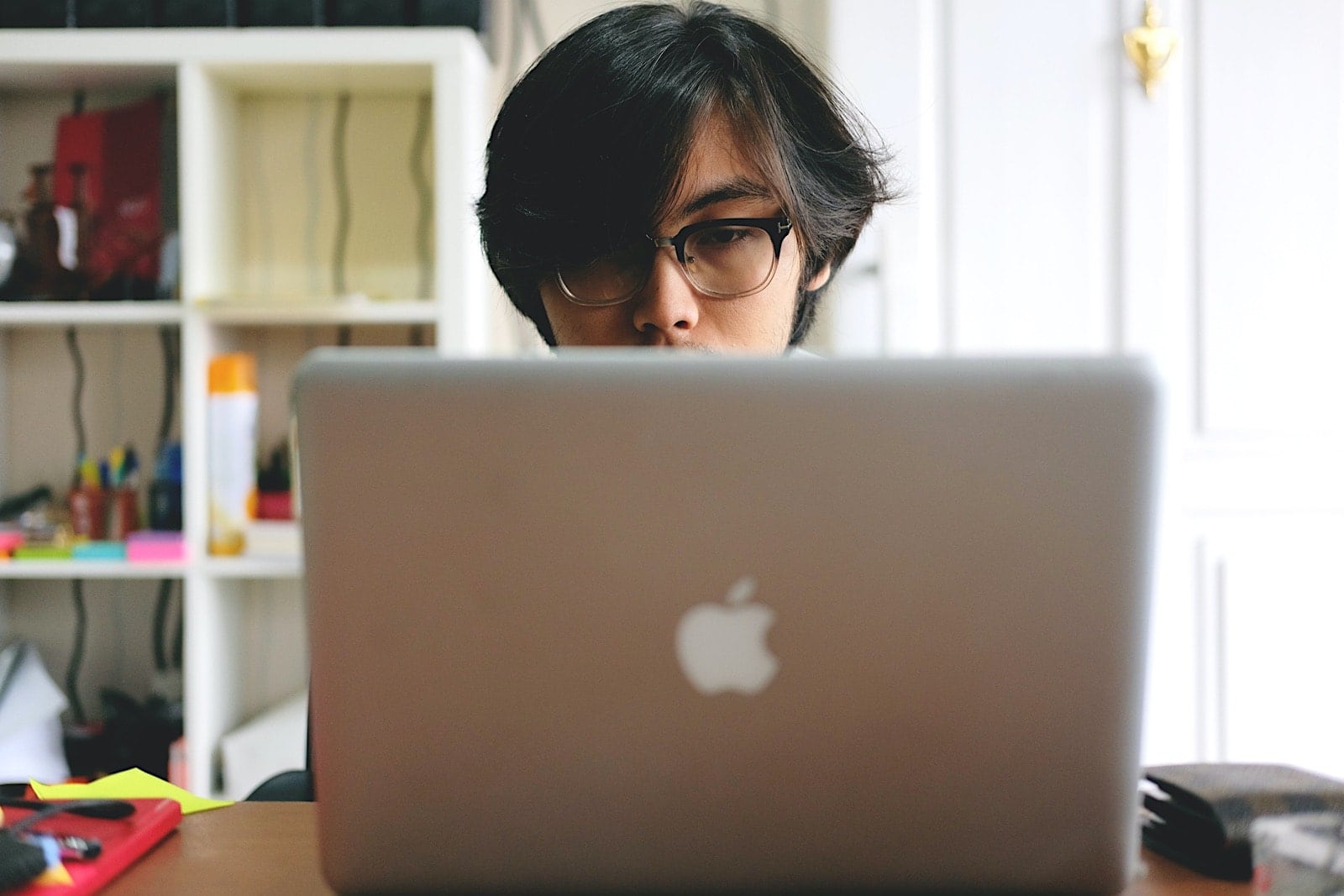 Pros
More time at home has helped remote workers improve relationships with their families. 49% of respondents said that their romantic relationships have improved since working from home, and 62% of parents with children under the age of 18 stated their relationships have benefited from the change.
Switching to remote work has given some employees the opportunity to move to areas they prefer. 34% of survey respondents stated they are somewhat likely or very likely to move if they are offered the chance to work remotely on a permanent basis.
Remote workers are given more free time, with 33% of workers responding that they wake up 20 minutes or less before they begin work.
Cons
57% of respondents admitted to multitasking during virtual meetings. The most common distractions were email, social media, home distractions, and personal meetings. 1/4 of respondents admitted to spending between 20-50% of a video call looking at their own preview box.
56% of the remote workers surveyed responded that they miss the engagement with coworkers they used to have during face-to-face meetings.
Some employees feel disconnected from their workplace and less confident in the work they do. 20% said they are more likely to worry that their coworkers view them as frauds, and 29% said they are more likely to question their accomplishments at work. 32% of respondents said working remotely has made it more difficult to share positive feedback with their coworkers.
Recognize your situation in the cons list? Karma can help
Karma is a tool developed to keep remote teams enthusiastic, engaged, and connected. It integrates with your existing Slack workflow and provides a number of exciting features to help your employees feel happy and motivated.
Positive feedback to increase motivation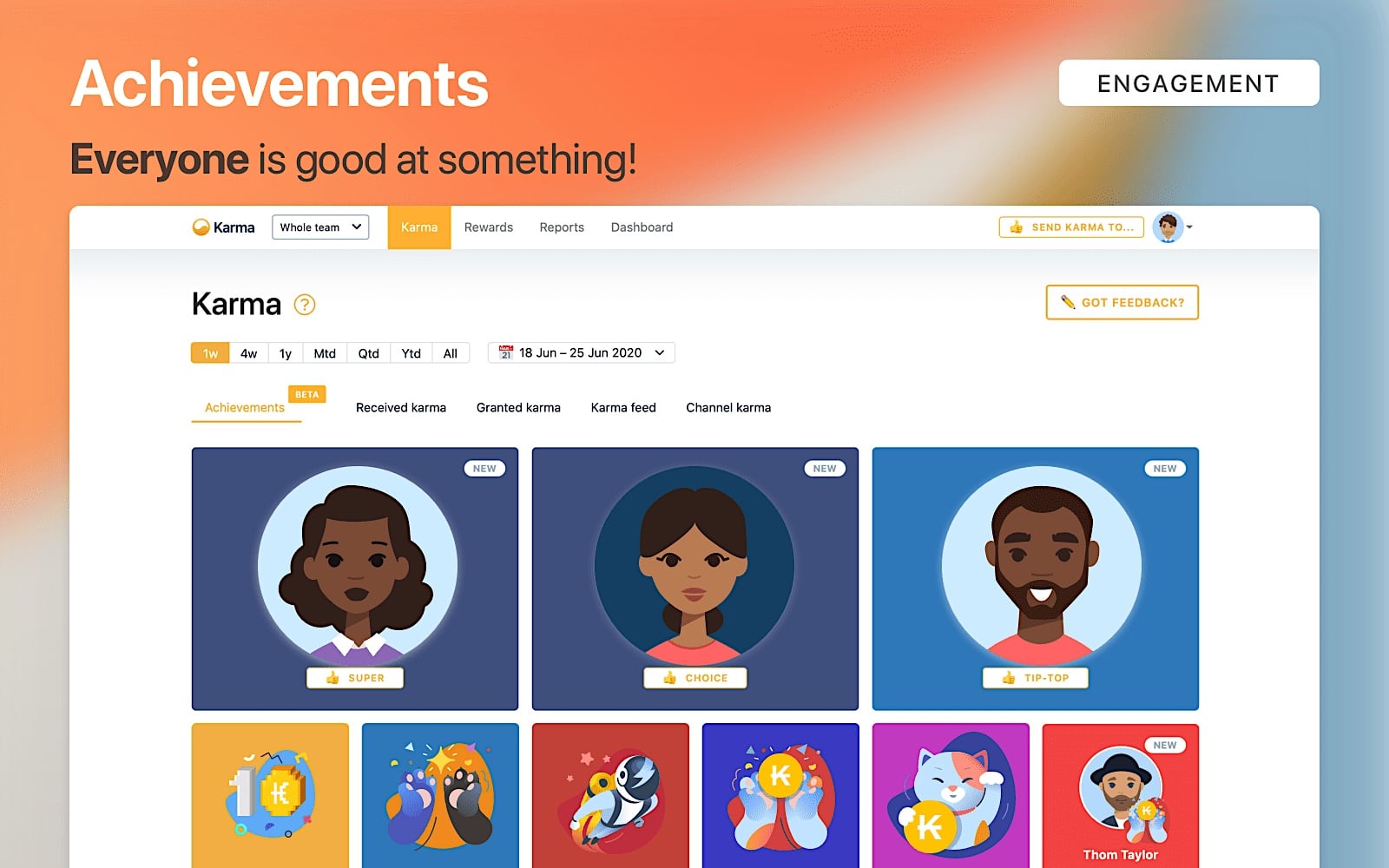 Micro-feedback provides the 32% of remote workers struggling to share positive feedback with a fun, low-effort way to make their coworkers feel good about their accomplishments.
When using Karma with Slack, providing measurable feedback is as easy as typing Karma + @name + reason for recognition. Each recognition rewards the recipient of the feedback with a Karma point which is displayed in a leaderboard and can be redeemed for rewards.
Recognition can help remind remote workers that they are valued. It helps them to feel appreciated, seen, and engaged with their team. To read more about increasing employee happiness and motivation with Karma, check out our blog post on micro-feedback.
Karma rewards to boost productivity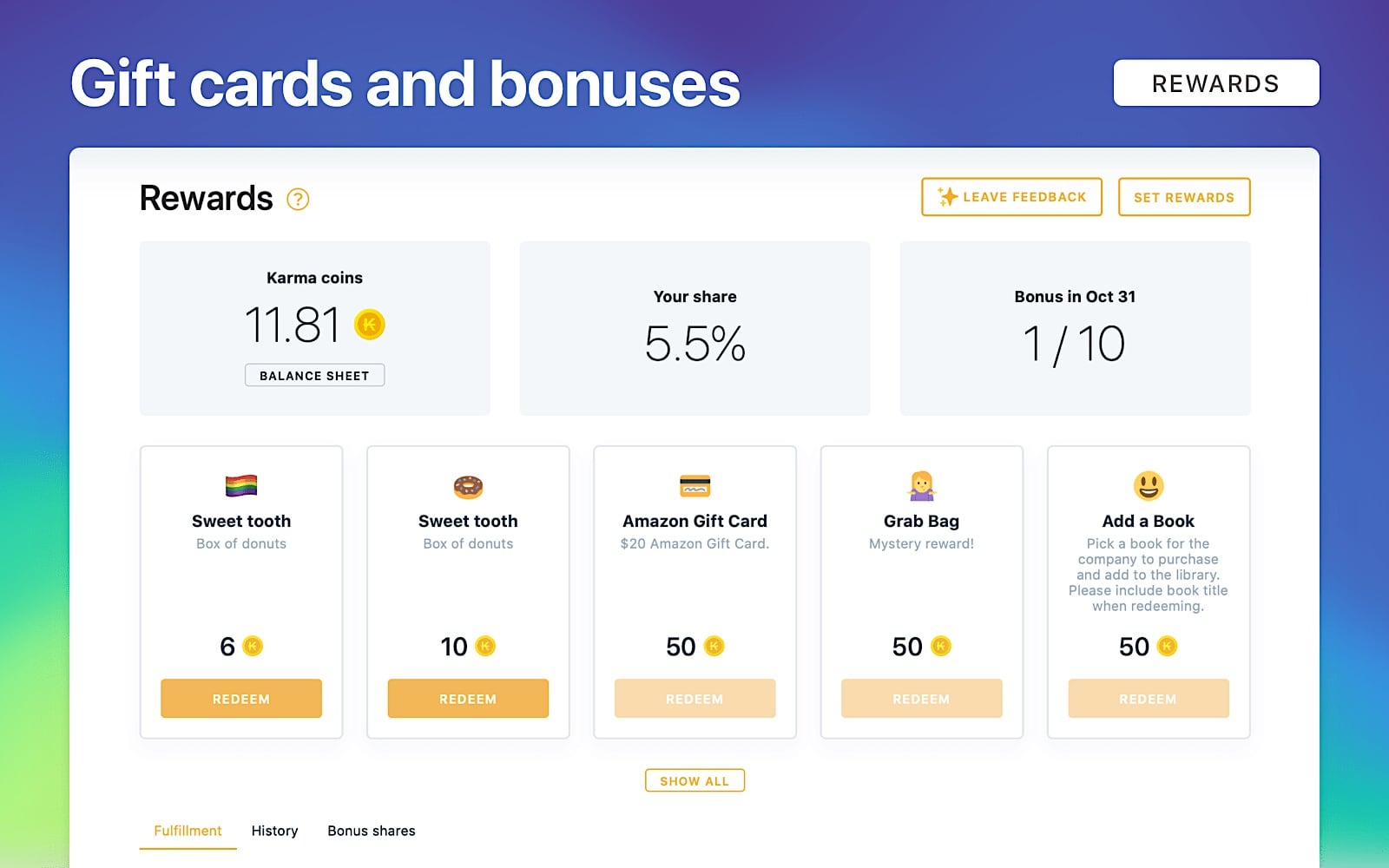 Karma points gained from positive recognition can be exchanged for real-world prizes. When prizes are on the table, remote workers are encouraged to both receive and give positive feedback which nurtures a supportive, engaged team.
Karma Rewards is easy to set up and can be fully personalized to suit the needs of your team. Management creates rewards based on what will motivate their team the most, such as a day off, free lunch delivery, or a new electronic.
Karma provides several ways that the rewards can be purchased with Karma points. Remote workers can purchase a reward individually, it can be crowdfunded with everyone chipping in, or redeemed with bonus coins at the end of a calendar period.
Providing remote workers with an opportunity to work towards rewards is a fun way to bring the team together, keep them motivated, and shake things up during the often monotonous lifestyle of social isolation.
Karma Connect for improved engagement and connection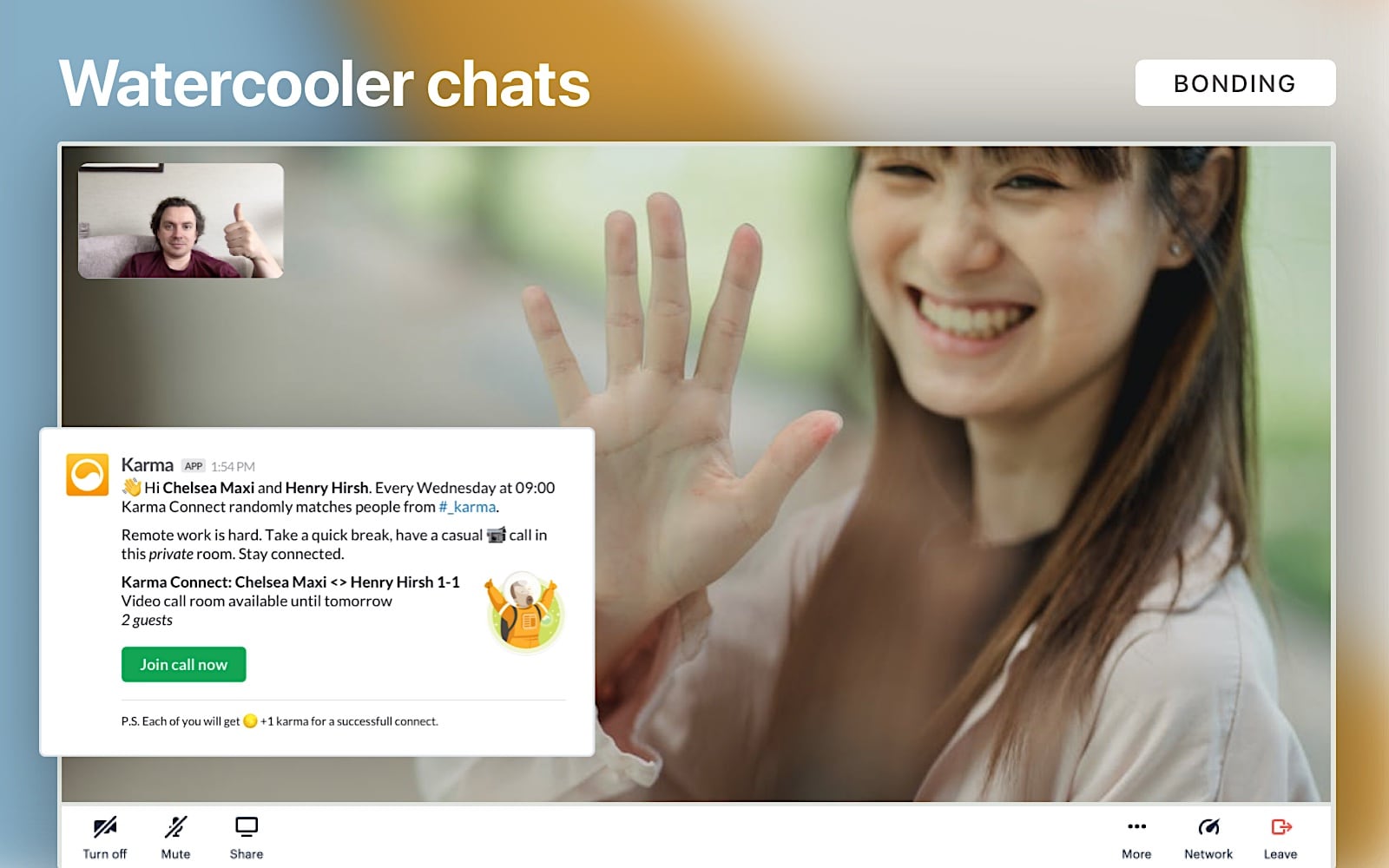 56% of the remote workers surveyed said they miss engagement from face-to-face meetings. When workplaces switched to remote work almost overnight, many aspects of the workplace that keep us connected to our team were lost. The enjoyable, relaxed aspects of the office were eliminated during a period that we needed human connection the most; a time of great anxiety and uncertainty.
That lack of casual conversation can result in remote workers feeling isolated from their team. That is why we developed Karma Connect, a feature that facilitates 1-on-1 video calls to replace watercooler talks.
At a time you specify, Karma Connect randomly connects two users for a video chat in a private room. The setup is completely customizable with ways to control the length of the calls, the users involved, and the interaction levels between paired users.
It gives remote workers a way to chat about life or complain about the boss and just enjoy a conversation like they would in the office.
Need more data?