Exploring the frontiers while building stronger, happier teams in chats.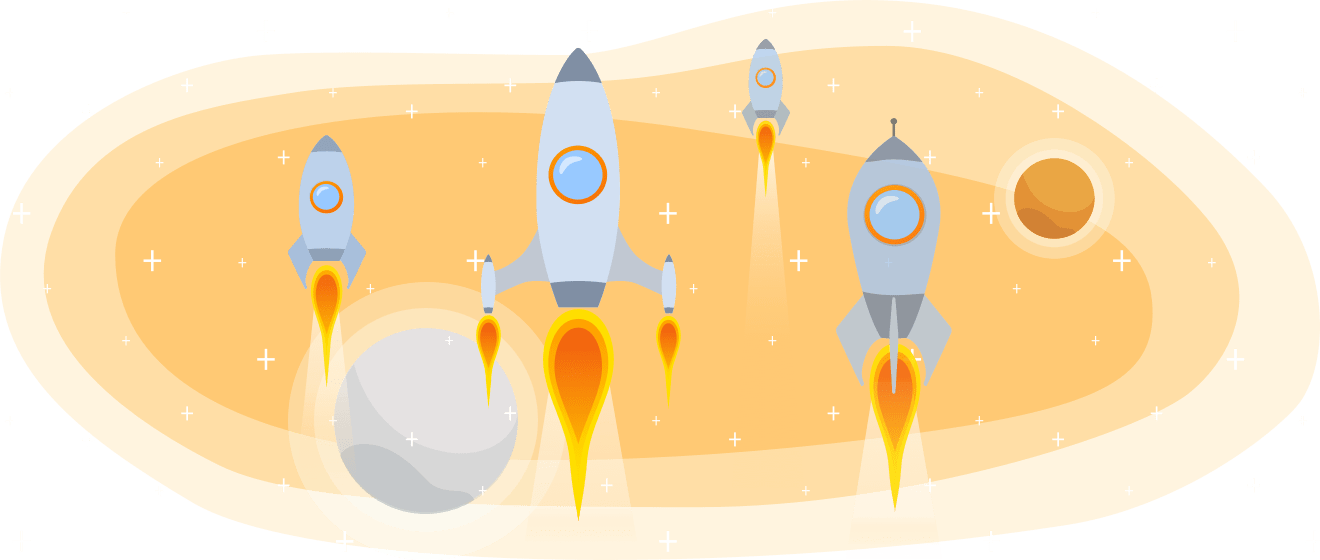 Karma bot features and terms
Karma — teammates can now reward each other with karma points.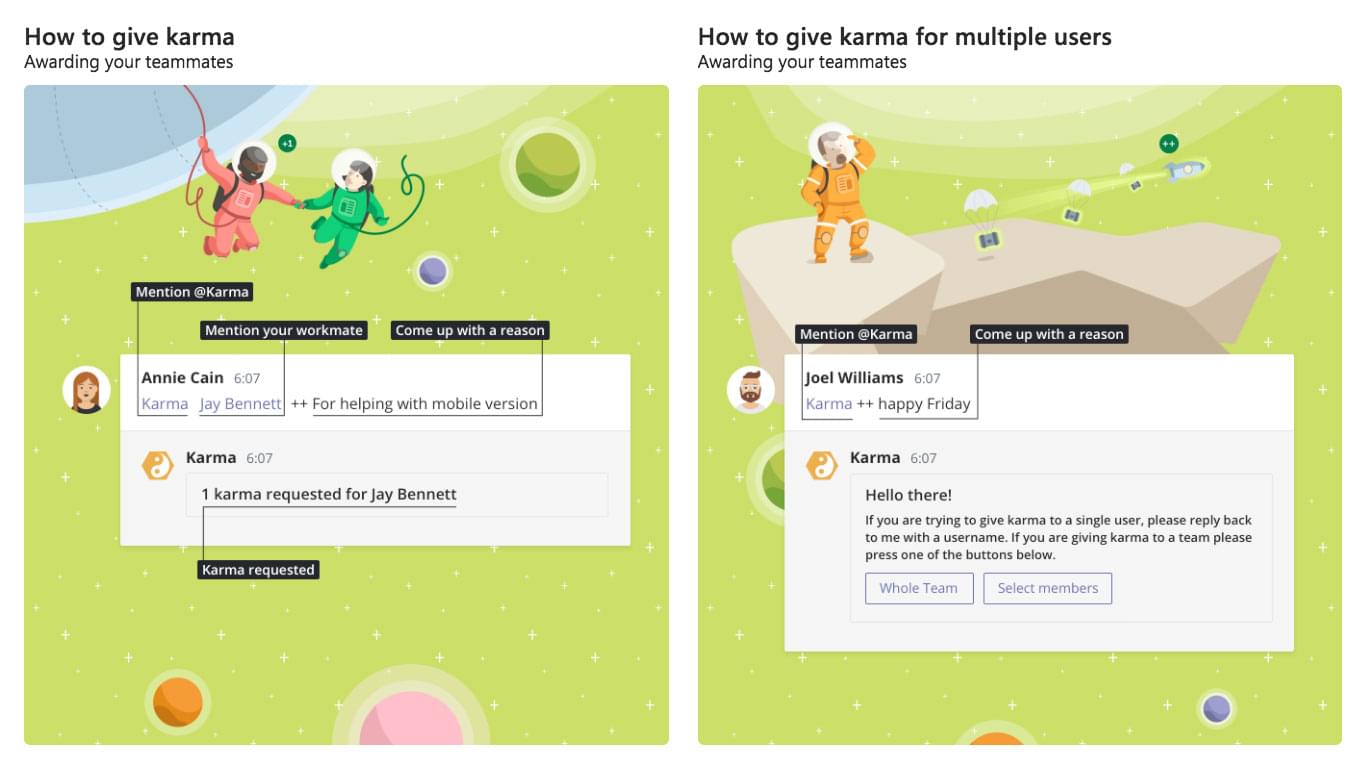 Profiles — based on the descriptions provided with each karma request Karam bot builds comprehensive and sophisticated user profiles.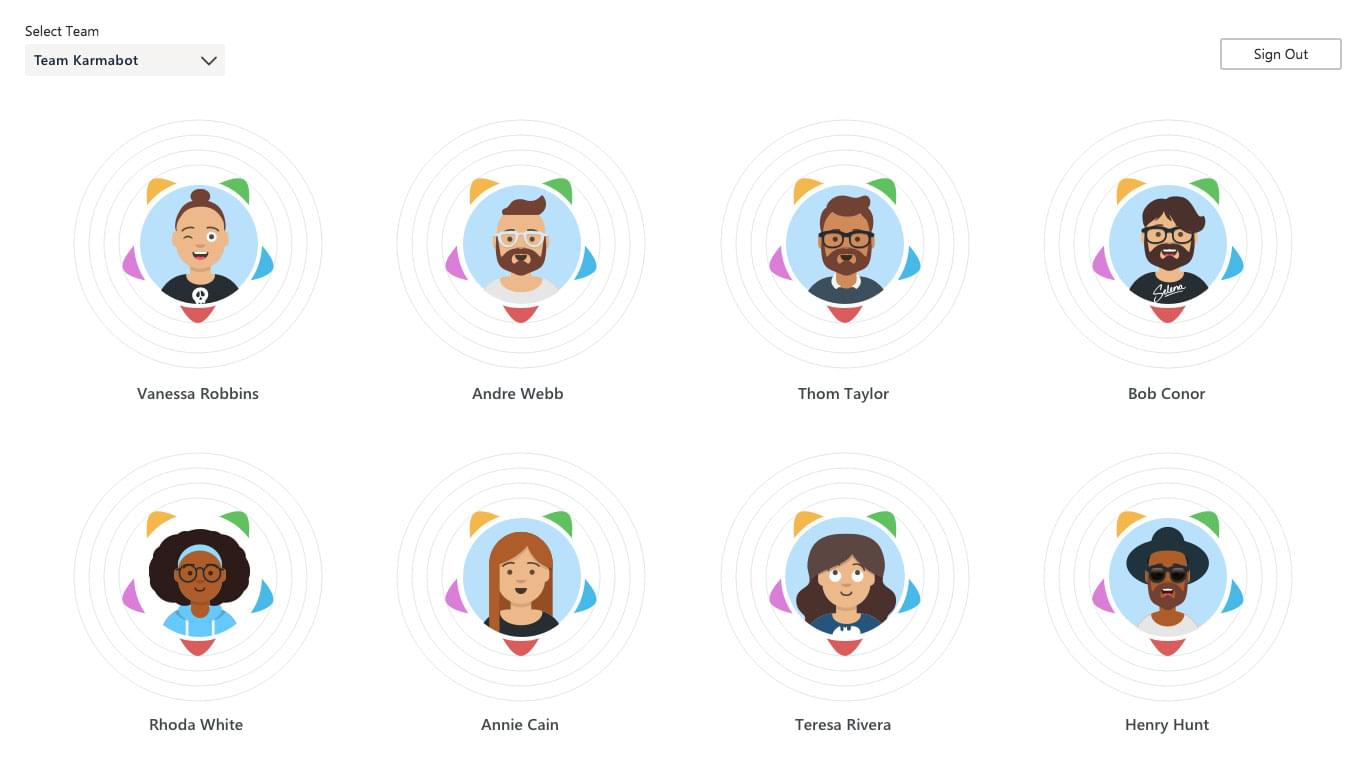 Bonus system — karma can be converted into a monetary bonus. Each team member gets her share of the bonus based on karma percentage earned.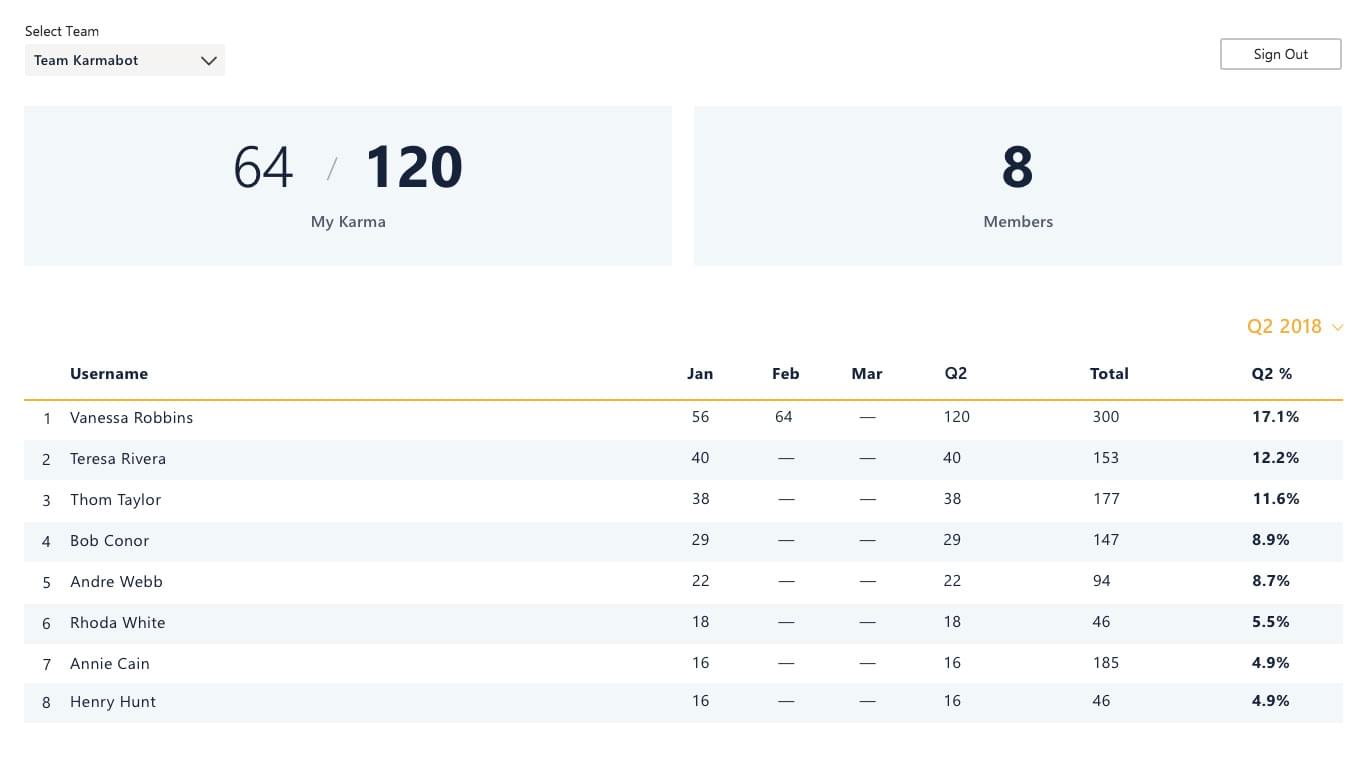 Dashboard helps to stay on top of your team activity by visualising the stats.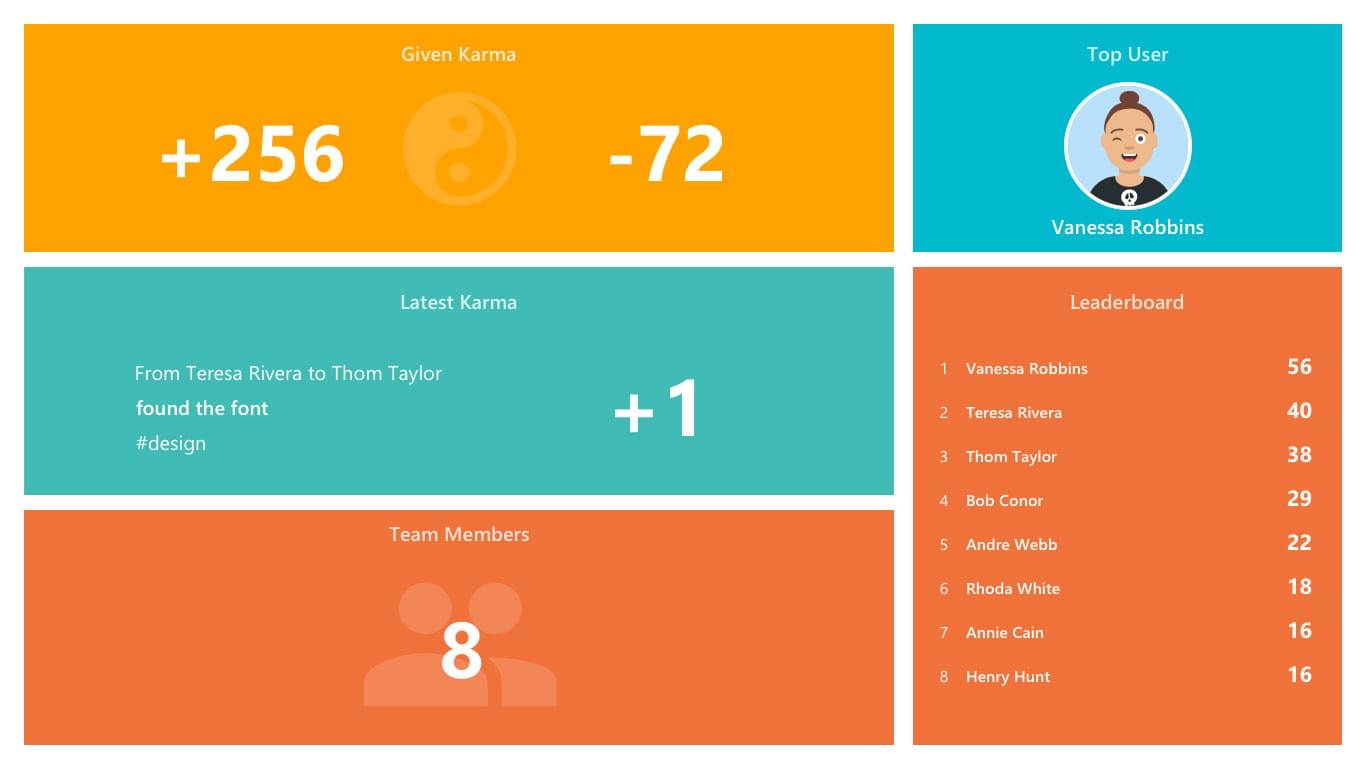 Adding Karma bot to Microsoft Teams
Follow this link to log into your Microsoft Teams account and install Karma bot.
Pick the team you wish Karma bot to join.
Install Karma bot.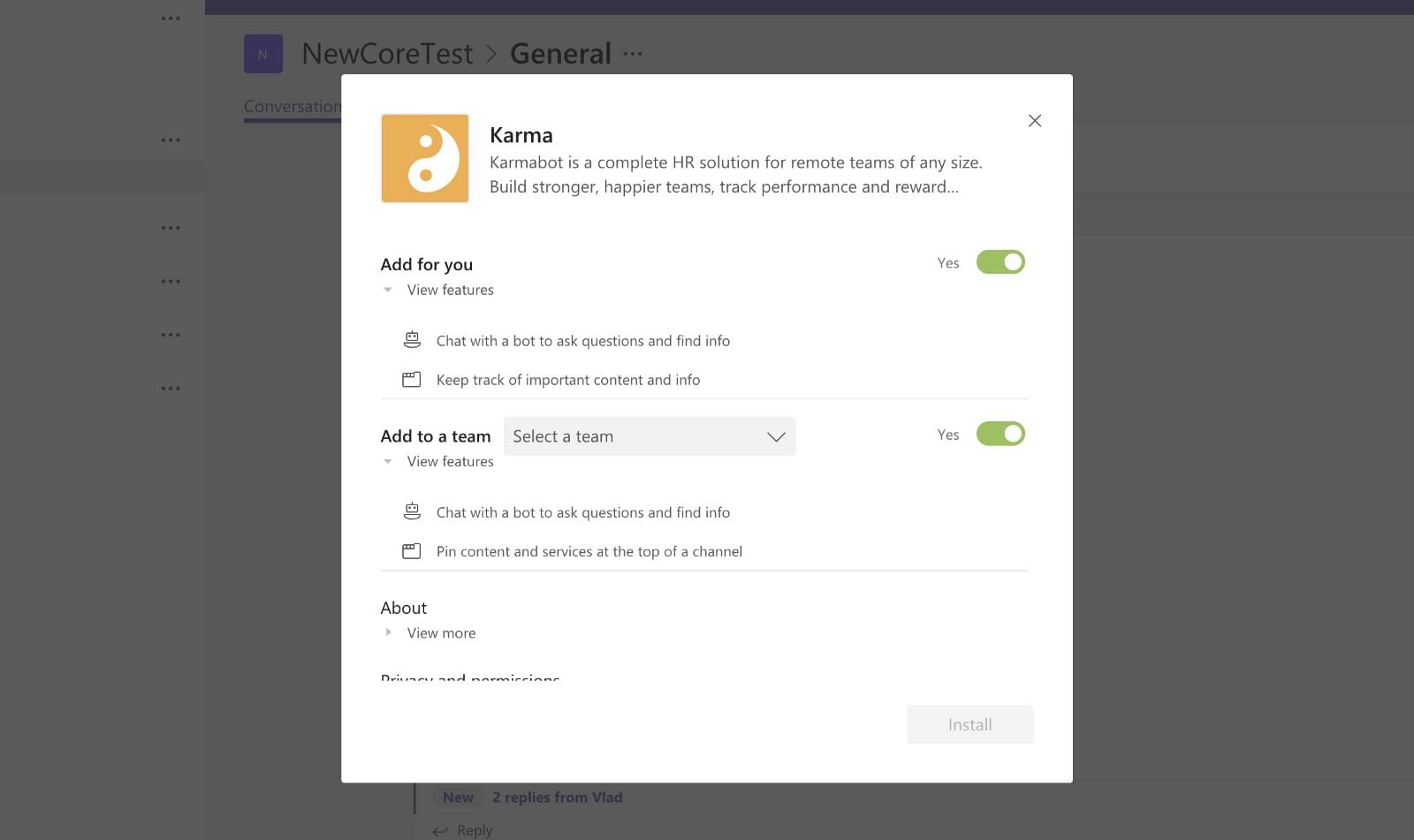 Enjoy!
Why Karma bot?
Karma encourages to work better, deliver faster, improves performance and maximises efficiency right in the Microsoft Teams.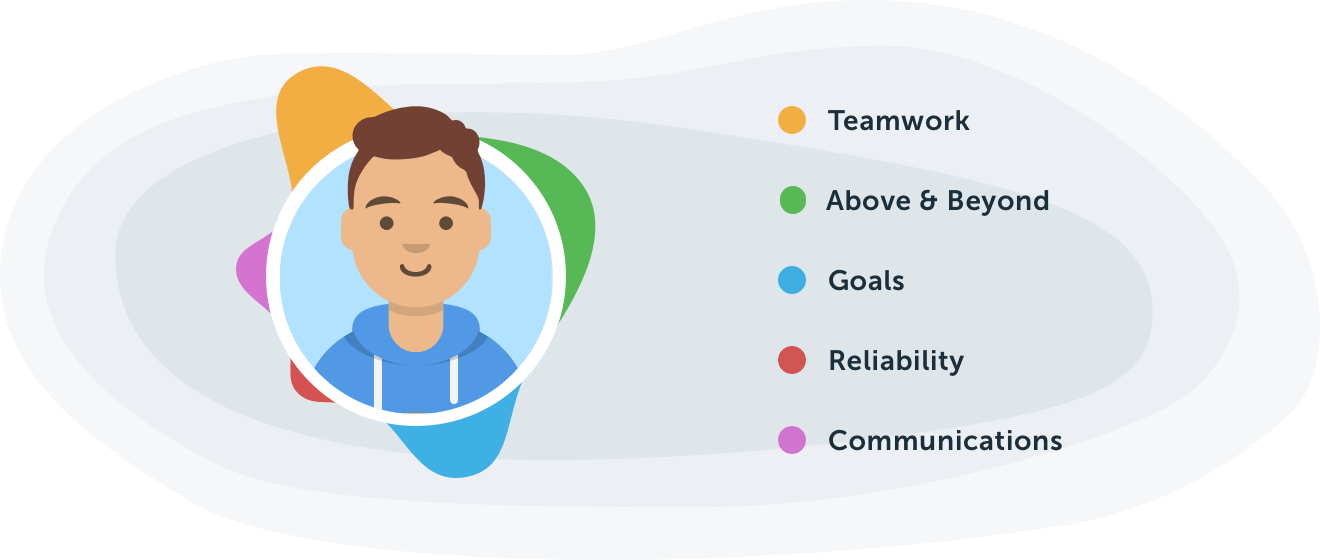 Karma bot equips team members with the tools they need to address their weaknesses and provides the team leaders with actionable HR insights, introducing a healthy competition that fosters effectiveness.

Businesses that trust us

Ready to feel the pulse of your team?
(Microsoft Teams account required)