According to Deloitte, 88% of employees believe a distinct workplace culture is important for success. When employees feel their values are reflected in the company they work for, they become more productive and invested in their role.
A strong company culture will influence every aspect of communication. It is demonstrated through the way coworkers interact, both casually and professionally. Culture is nurtured by open, honest communication between employees and management. At its core, it is a shared mission that the business, management, and employees have in common that goes beyond just the product being built. For example, organisations with health as a focus might strengthen company culture through healthy catered meals, running groups, and fitness challenges. If creativity is the focus, companies might use game days to bring people together. Most importantly, it is frequent positive engagement at all levels of the business.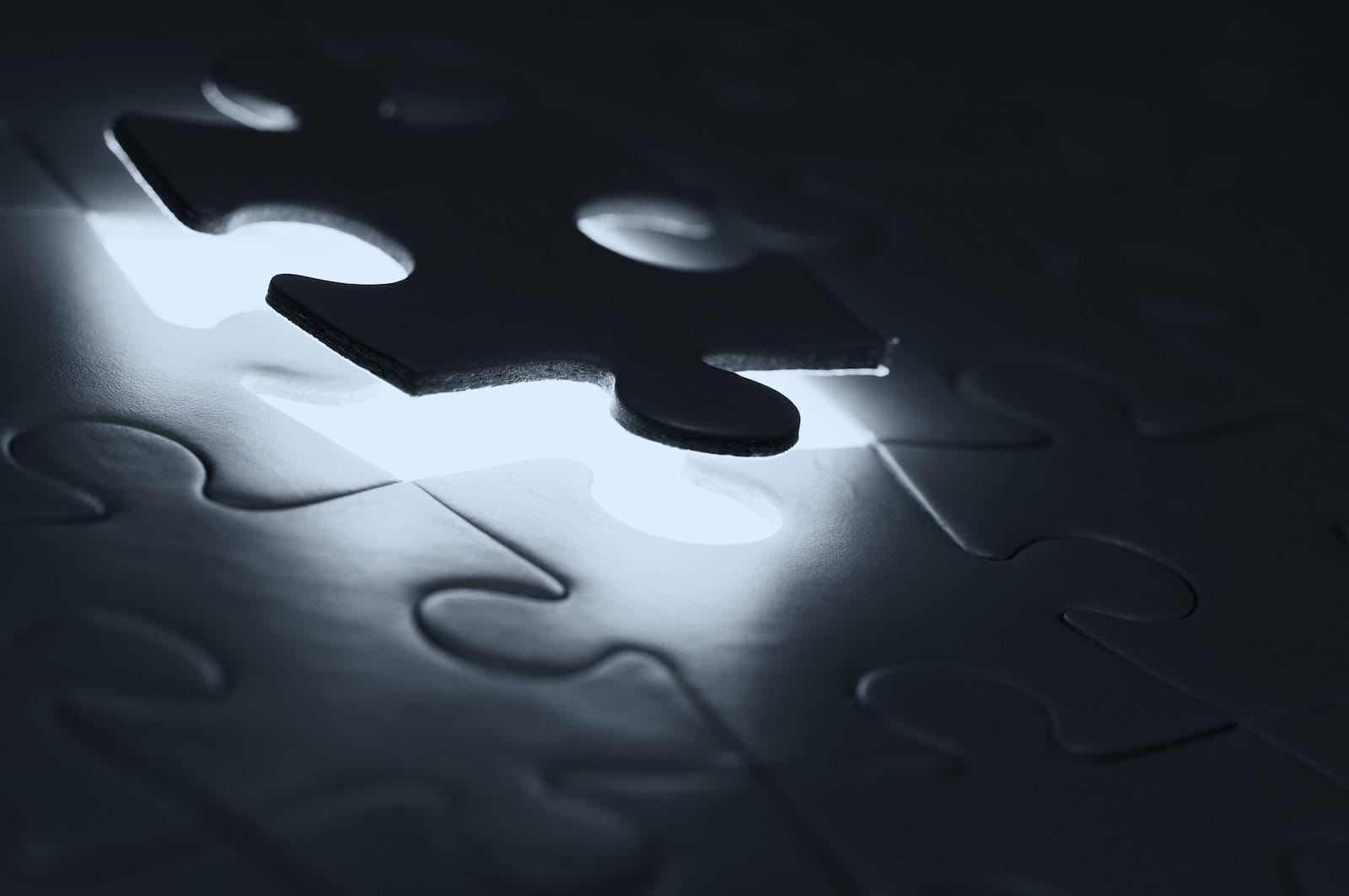 This works great when there is a physical location to reinforce these values. Then along came covid and everything changed for the workplace far more quickly than teams could properly adapt. Hybrid and fully remote teams have a far more difficult time reinforcing the ever-important workplace culture. The result has been employees who feel more unsure of themselves, disconnected from their work, and who have fewer positive interactions. However, a new industry is emerging that is tackling the issue at an impressive speed. Enter Culture as a Service.
What is Culture as a Service (CaaS)
Former Uber strategist and current Square Peg VC Casey Flint coined the phrase after noticing a growth in startups developing digital solutions to address the problem. In her own words, "CaaS is an umbrella term to describe the new wave of companies designed to productise and facilitate the growth and development of a company's culture."
The rapid HR overhaul ushered in by the pandemic has been left to innovative startups to address. Everywhere that culture permeated in the office needs to carry over to remote teams to maintain or increase the benefits gained from passionate teams.
How companies recruit new talent, handle onboarding, share knowledge, and interact with each other are all important pieces of the culture puzzle that need to be universal and scalable.
Founded in 2016, Karma has had a head start in developing CaaS tools for the rapidly changing workplace. We have helped almost 1.5 million users participate in a positive team culture - but more on us later.
How a connected workplace can help organisations thrive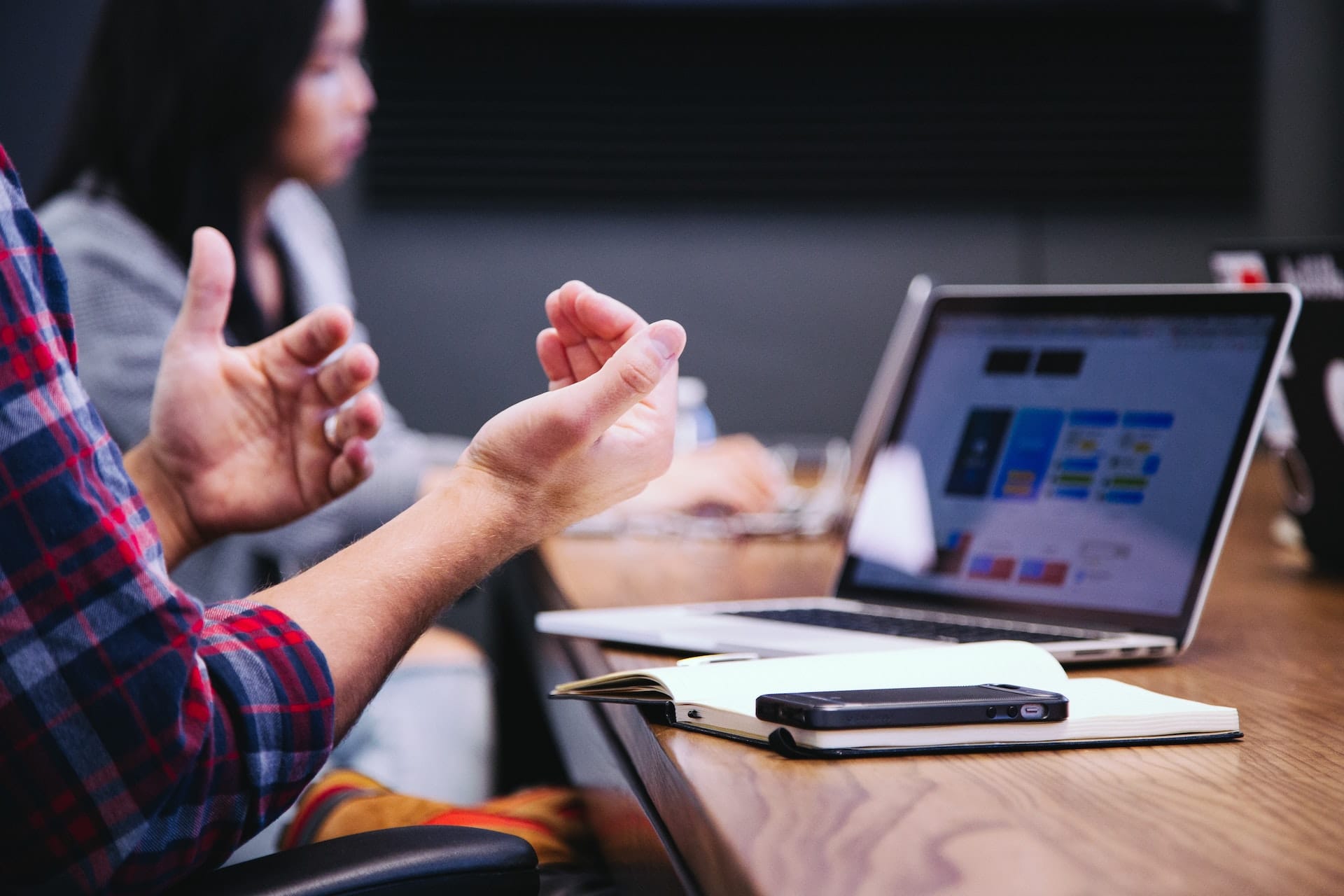 Turnover is inevitable, but a strong company culture will help you retain employees for longer and attract the best talent when a position opens up. A positive culture will encourage your teams to speak highly of their experience with the company. On the flip side, a reputation for a non-existent or negative culture could keep 88% of potential applicants away.
According to Forbes, companies with a strong company culture saw a 4X growth in revenue. When employees feel passionate about their work and appreciated by the company, they are more productive and take more initiative.
When teams feel confident in the culture, they are more comfortable engaging in open conversations. This means improved peer feedback, more ideas, and knowledge sharing.
This list could go on and on, but we'll summarize instead. A dependable company culture - whether remote or in the office - means a stable, happy team that produces quality work. Purpose-built CaaS tools can maintain and grow that company culture with very little additional effort from both management and employees.
Build a remote culture with Karma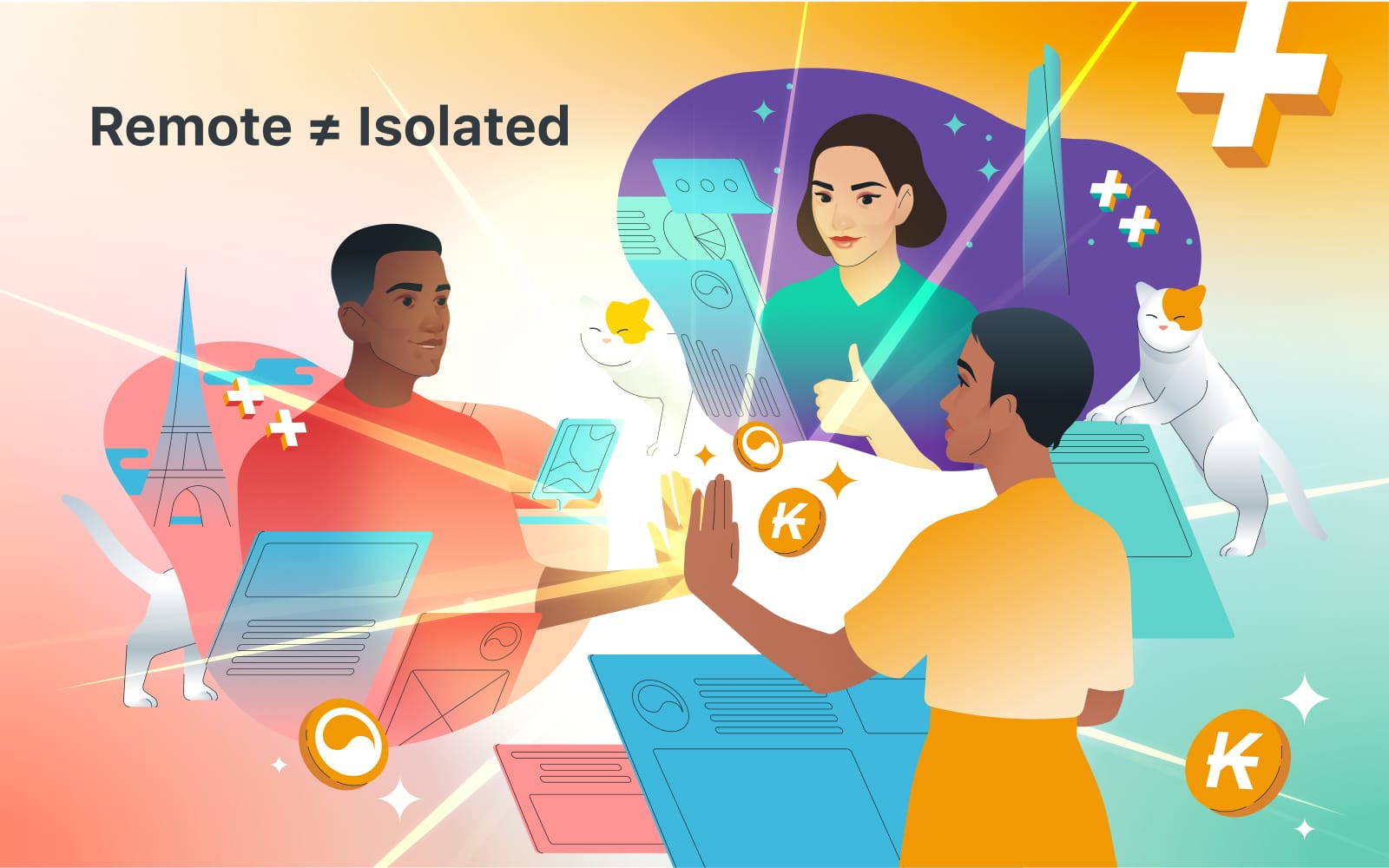 We have understood the importance of seamless, holistic digital tools from day one. Karma was developed to be completely painless to use. It integrates with your current chat software in minutes and is designed to be intuitive no matter how tech-savvy the user is.
Karma doesn't just tackle one piece of company culture. Instead, it is built to be the only CaaS tool you will need. It has plenty of features that naturally incorporate key communication improvements and keep shared values at the forefront of all interactions whether your team is remote, in the office, or both. Using Karma, you can encourage positive feedback, casual conversations, friendly competition, rewards, and plenty more.
Here is a closer look at a few of our features.
Karma Feedback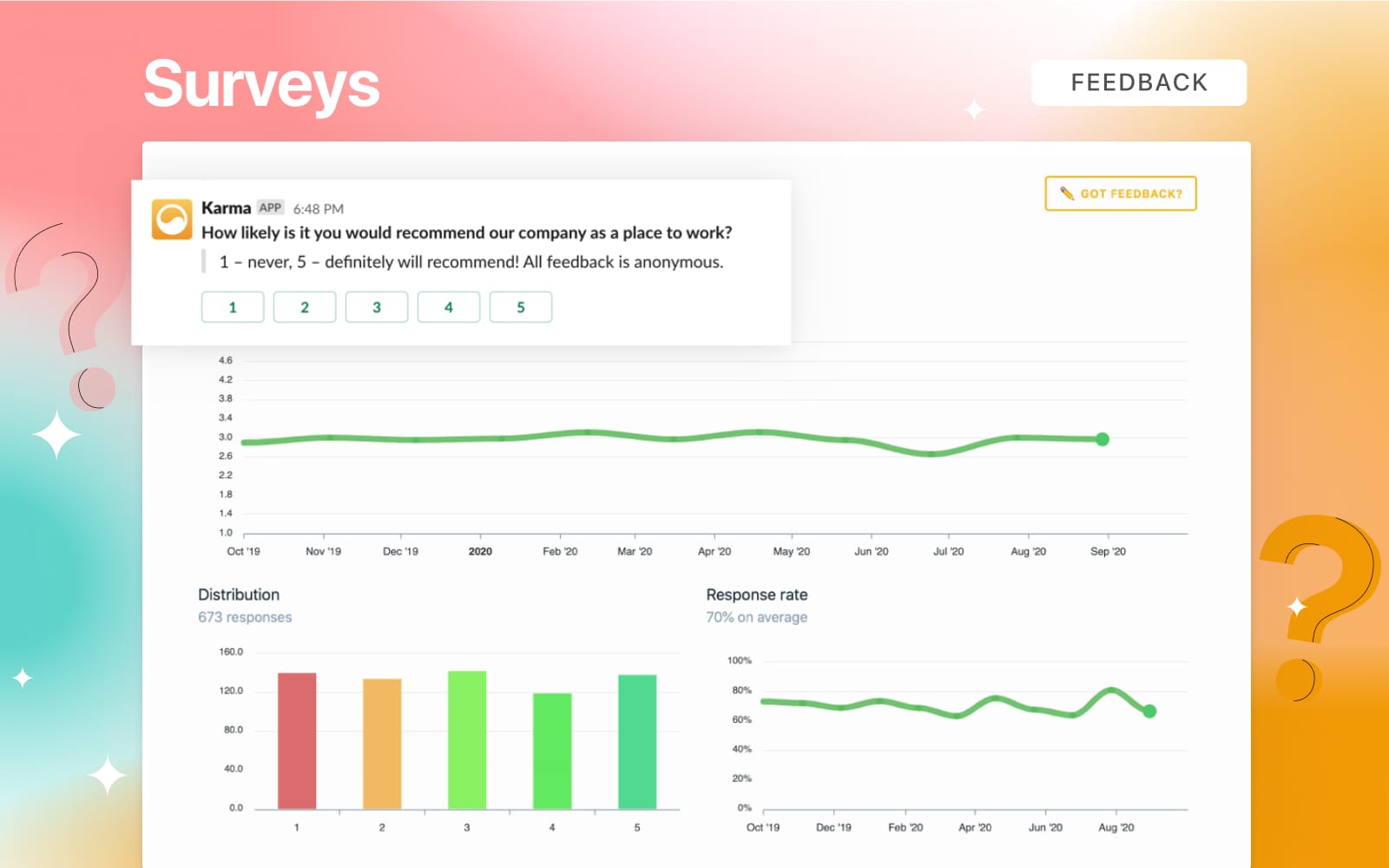 Surveys have found that employees find it harder to share feedback with coworkers when working remotely. Closed off communication means a reduction in shared ideas and positive interactions with peers.
Karm feedback makes it easy to provide regular micro-feedback. All a user has to do is type Karma + @name + reason for recognition into Slack or MS Teams and the recognized coworker receives a karma point. The frequent feedback lets people know they are on the right track, strengthens relationships, and ensures employees feel recognized for the work they do. For a more in-depth look at feedback, check out our blog post here.
Here is how employees can use their Karma points:
Karma Rewards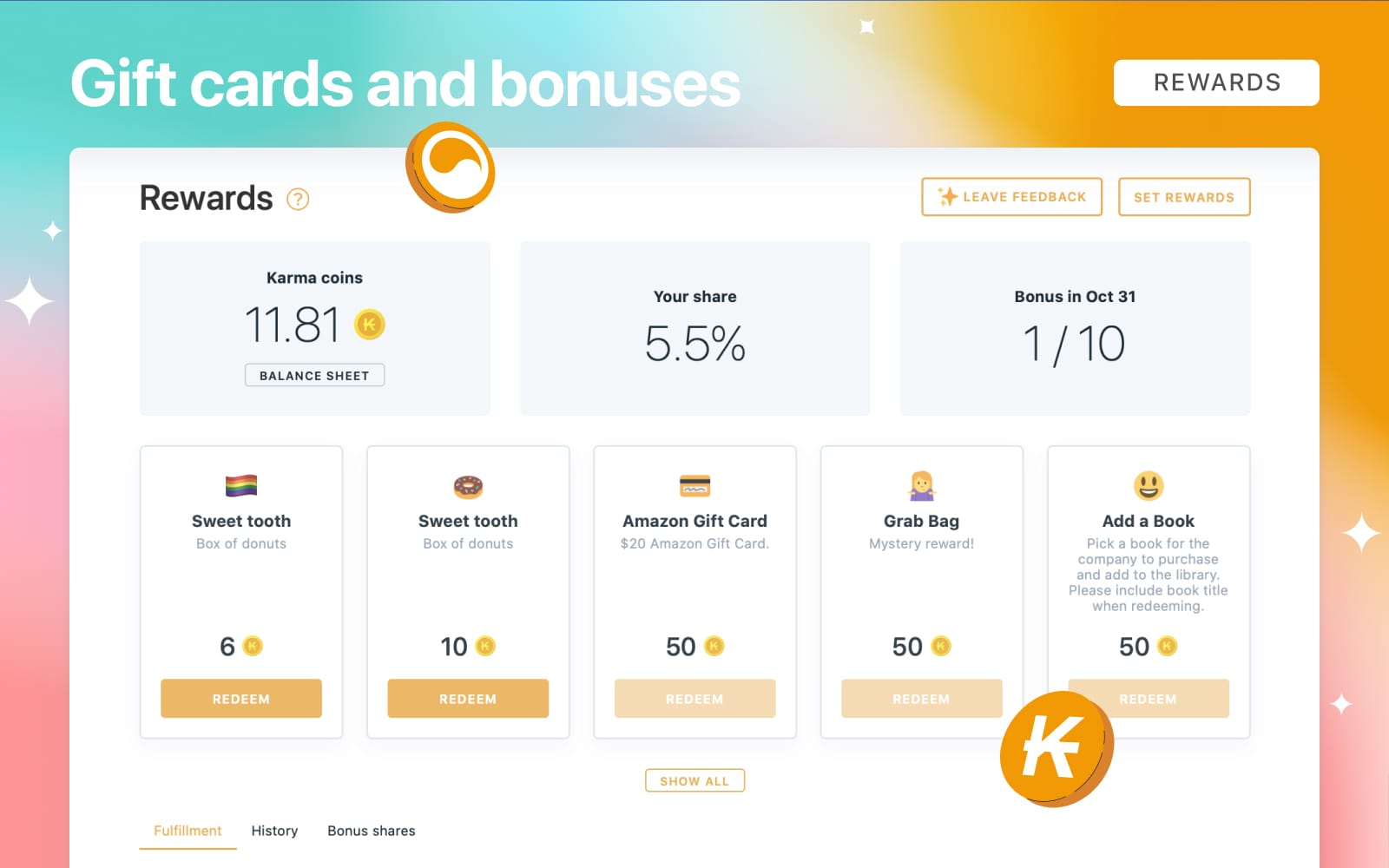 Team leaders can set the rewards they believe will best motivate and excite their teams. It might be physical incentives like a gift card or new phone, maybe self-care incentives like a spa day, or time incentives like a half-day off. Once rewards are set up, employees can cash in the Karma they earn through feedback. Different types of rewards can be created including crowdfunded rewards and bonus rewards.
For more details on how Karma Rewards can benefit your workplace culture, check out this post.
Karma Connect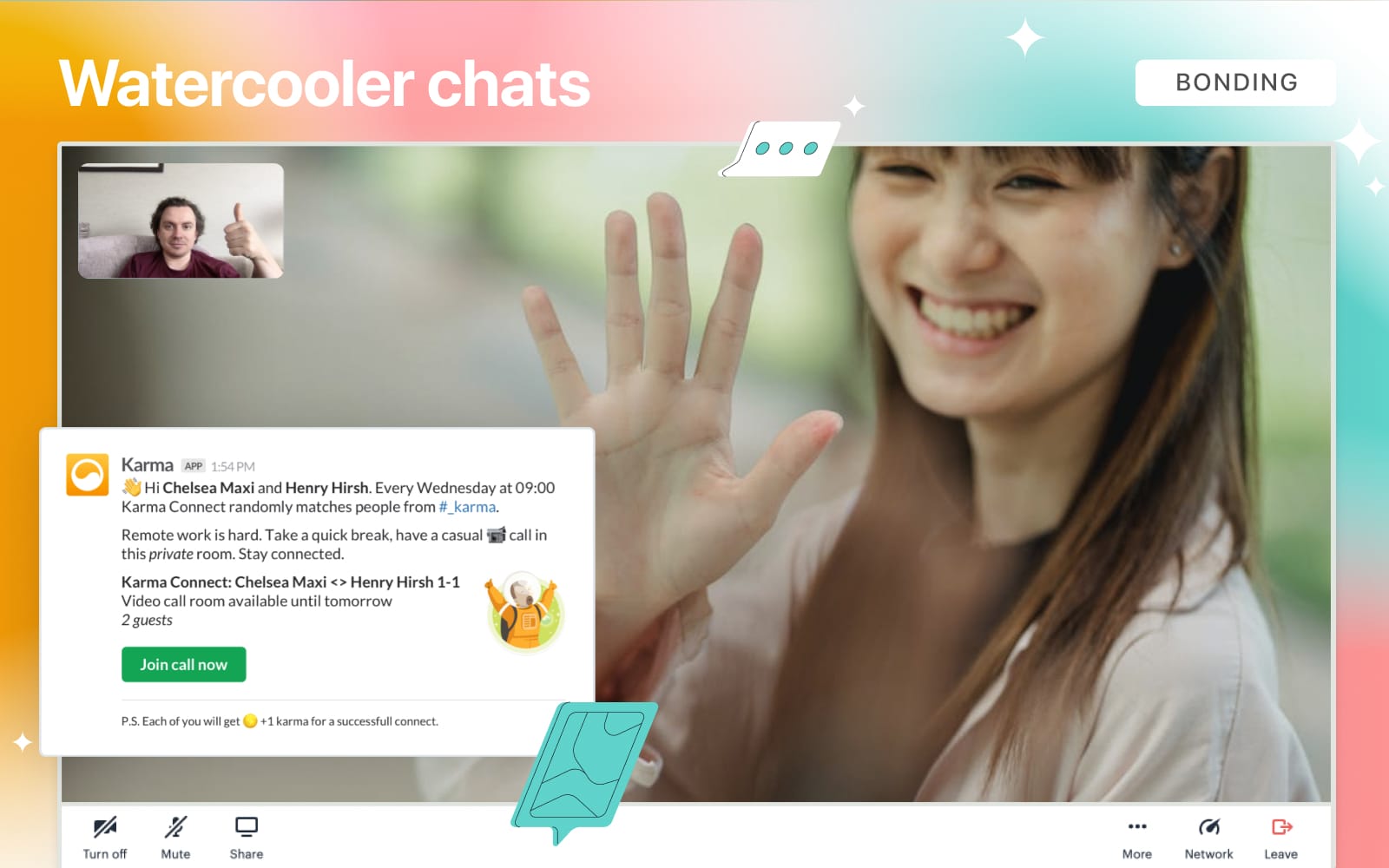 Karma Connect solves one of the biggest problems threatening company culture for remote teams; a lack of casual interactions.
It is something you don't tend to notice until it is gone; watercooler talk. Throughout the day in the office, it's completely normal to destress and build relationships by discussing events, family life, your most recent failed attempt at baking, etc. When all interaction happens through the screen, those unplanned but very important moments disappear.
Karma Connect is bringing those moments back to help employees stay connected to each other and have the opportunity to blow off steam. Karma Connect randomly connects two employees at regular intervals based on their rates of engagement. It opens a private chat room for 24 hours and encourages them to start a video call when they have the time. **
'Stay in Touch' mode
Karma Connect can be set to Stay In Touch mode for a low-pressure way to connect coworkers who haven't engaged as much in non-work-related conversation. The pairing is based on the historical data. The fewer karma you exchange with someone, the more likely you would get connected by Karma Connect.