Did you know, that Karma bot can handle Slack statuses for you?
In March we introduced Karma bot Status feature, which is simply time-tracking in Slack.
Type a super short line like this in a Slack channel:
/k update
This will record a task update in #_general channel started at the time you've sent it in. It will appear under Status section of Karma bot dashboard. You'll be marked as green and the task will be visible to Karma bot moderators.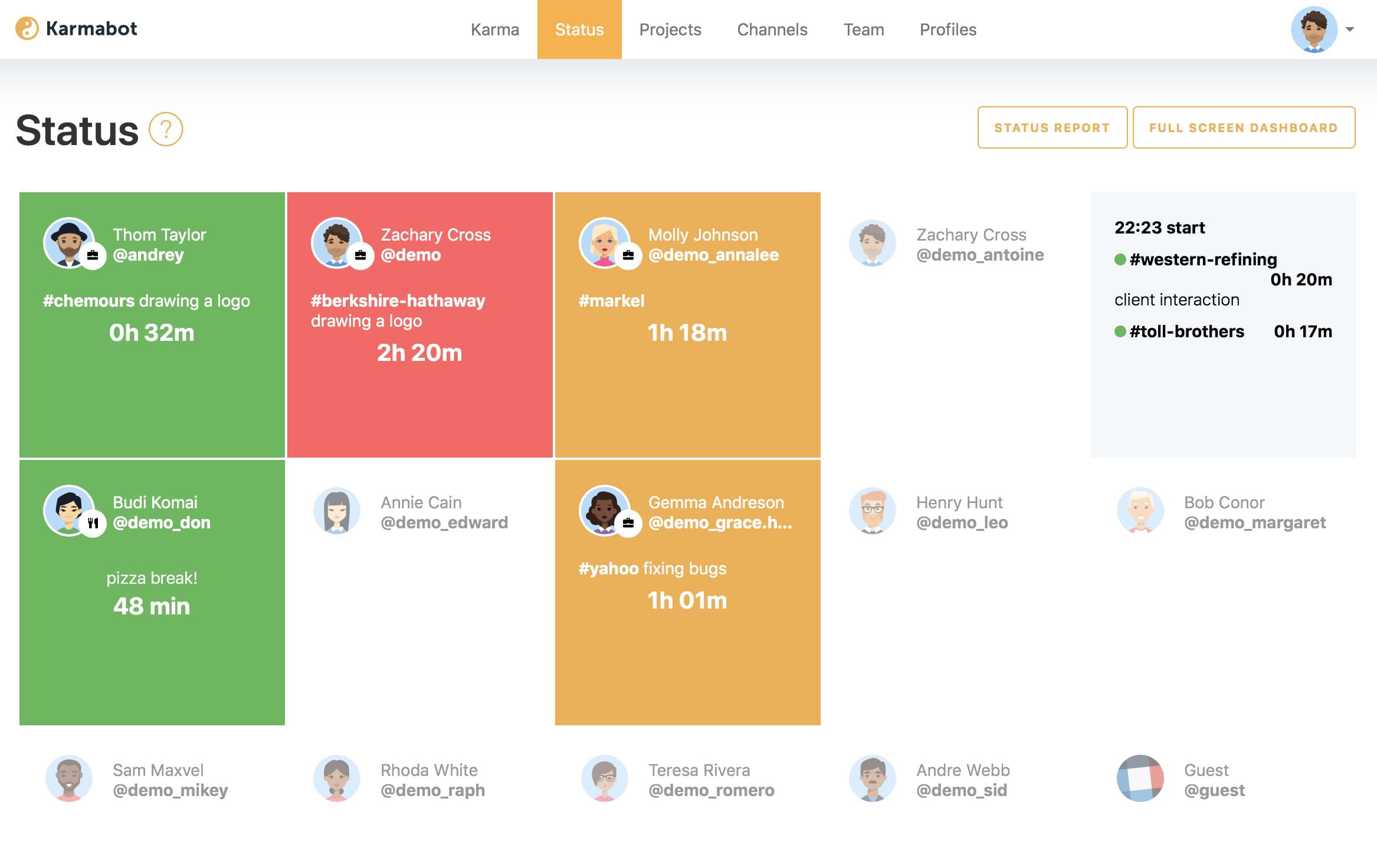 Then take a short break.
/k break
Sushi time! On Karma bot Status, It will be recorded as a blank space in-between tasks.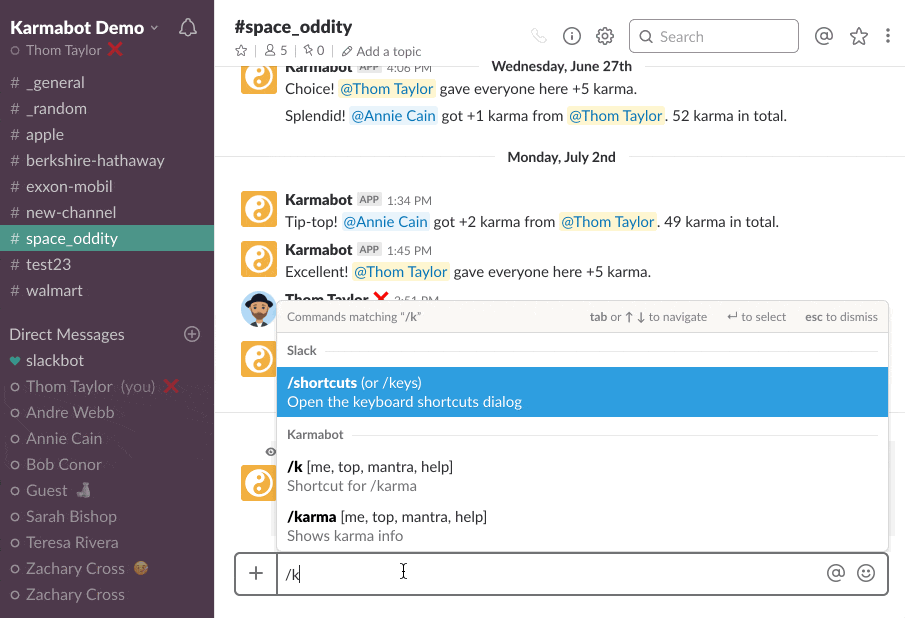 Getting back to work? Type /k back to work update font Notice Slack status changing: it will be obvious to all – you are busy.

Finishing for today, disconnecting and going offline to enjoy some Netflix and chill? Type /k finish

A loud and clear ❌ will mark you unavailable, closed for business.
Cool, I want that
To enable auto-status feature:
Go to karmabot.chat/login

Enable Status and Auto-status checkbox will appear
Note, users will have to re-login using the same karmabot.chat/login link in order to allow Karma bot change their Slack status.