We've taught Karma bot, the performance-boosting chat bot, a new trick.
Now you can switch from dry text-only output to images. Each time a karma request @username ++ great work! gets approved by a moderator.

A person receives a funky card like this: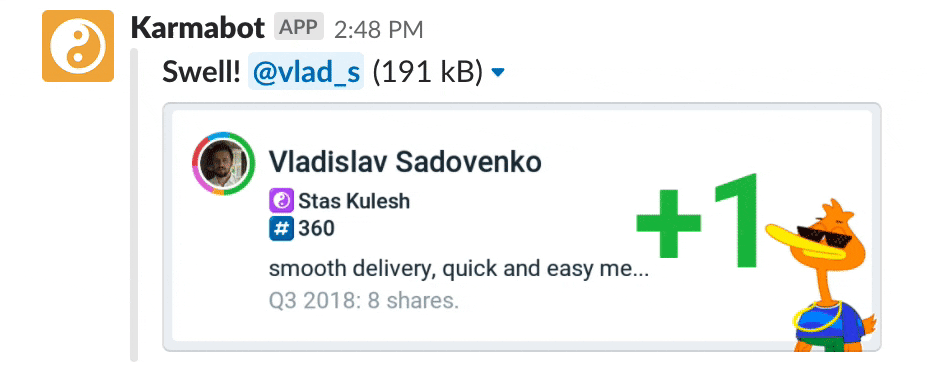 @Vlad Sadovenko gets an instant appreciation from Karma bot.
Admins can customise the contents of such cards under Options > Notifications at Karma bot dashboard.

Improved leaderboards
We've applied the same approach to the most of other bot's responses.
For example, one can see the leaderboard in similar user-friendly format:
@karmabot top or /k top
What about me?
The user's personal card @karmabot me or /k me will produce the following.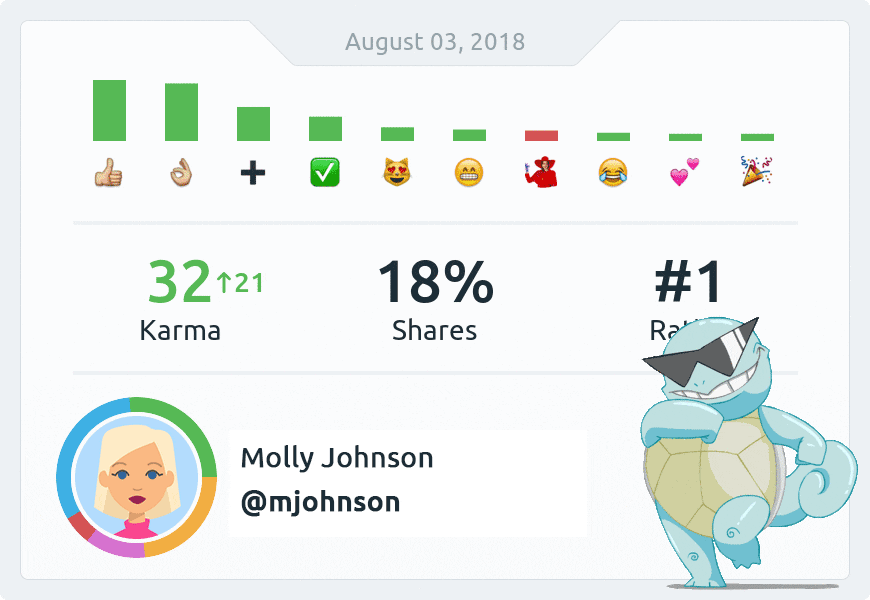 You'll find a little bit more on the personal card update in the previous post.
Enjoy!